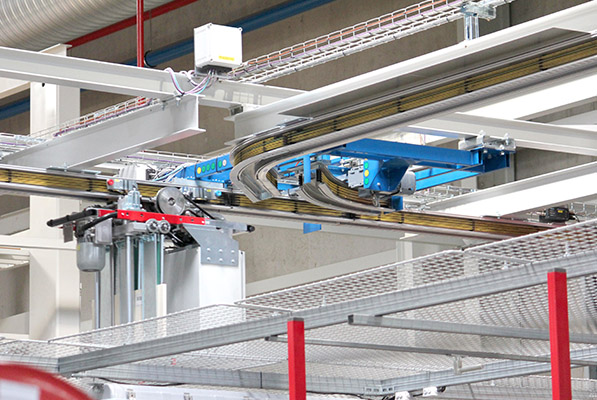 This is the case of use for hoist cranes and transport systems.
The insulated trolley can be installed in a limited space, and it is available for curved lines and traversers.
It is installed in factory production lines, automated warehouses, material handling, intra-logistics, and clean rooms for supporting the efficiency of the manufacturing and logistics industries.