TRO-REEL HS/HIGH SPEED (Non-Tension Type)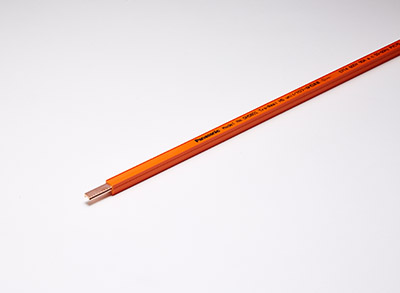 Ideal for high-speed monorails.
The V-shaped conductors provide a large contact surface area, ensuring consistent power supply even at high speeds and preventing problems such as separation from wires. Even though an 8P installation measures only 124mm in height, it can still handle a large number of control wires. Rating is 600V, 90A.
TRO-REEL HS
90A Tro-Reel HS unit (for indoor use only)
●Rating ■600V, 90A ●Conductor material ■Copper 28㎟ ●Insulating sheath material ■Rigid PVC (heat resistance: 75℃) Orange (hazard color), Munsell 2.5YR 6/13
Ligth Blue, Munsell 5.5PB 5.2/10
●Standard length is 3m, but units up to 6m available by special order.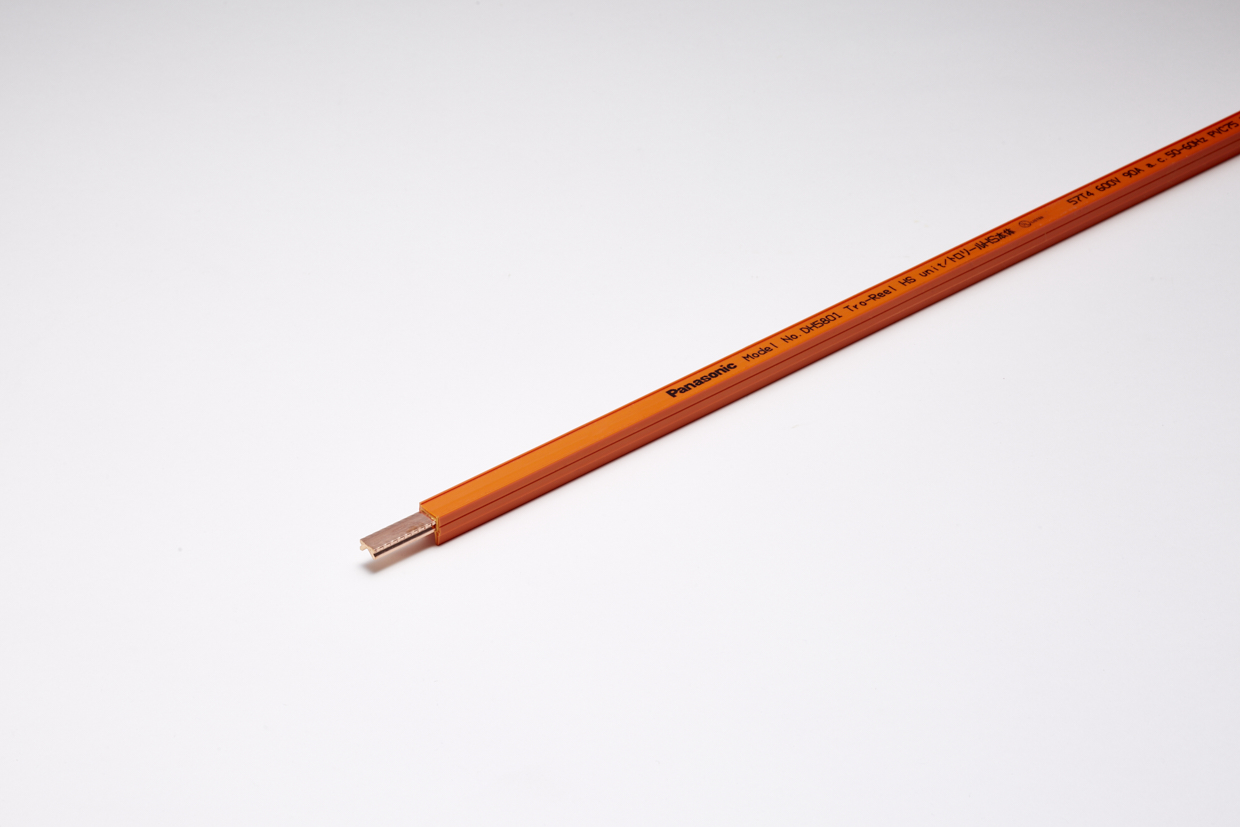 | Cat. No. | Sheath color | Rating | Standard length | Weight(kg) | Units per box | Units per carton |
| --- | --- | --- | --- | --- | --- | --- |
| DH5801 | Orange | 600V90A | 3m | 1.00 | ー | 20 |
| DH5801L | Light Blue | 600V90A | 3m | 1.00 | ー | 20 |
Click here for details of products and installation.
Parts
Joiner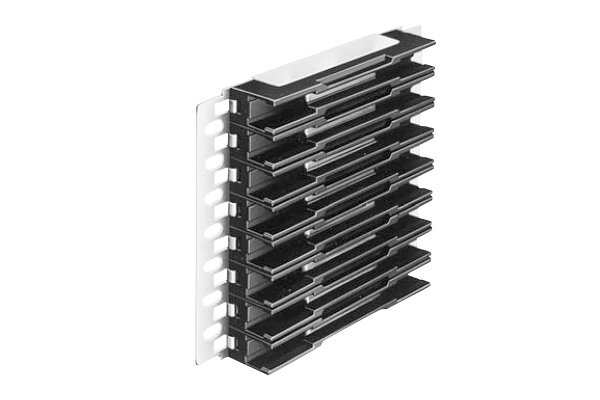 Used to connect the Tro-Reel HS units together. Joiners allow for expansion and contraction of the Tro-Reel HS units due to temperature fluctuations. Lock screw not included.
Insulating piece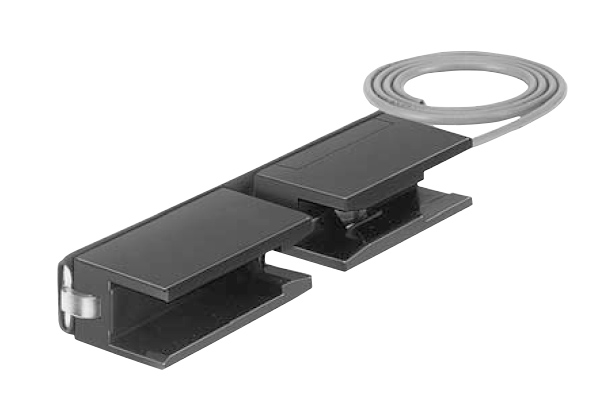 Used to separate circuits by providing an insulated section on the line. In addition to providing insulation between two circuits, it feeds power to one of the separated circuits.
Guide cap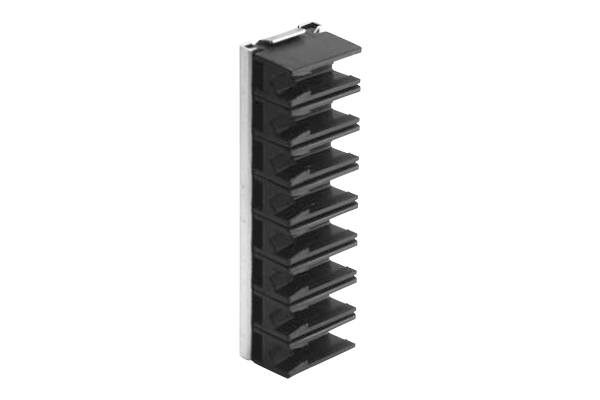 Used to guide the collector arms from one straight section to another via turntables and traversers. Also used as an end cap for closing off the end of a Tro-Reel HS unit.
Hanger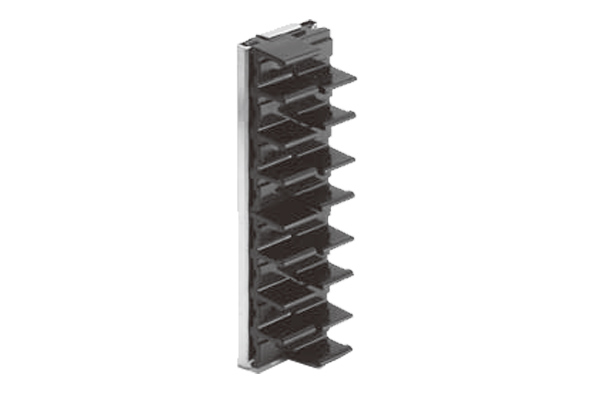 Used to mount the Tro-Reel HS units on the side of the rail. Hangers should be used at intervals of 600mm or less on straight sections and 500mm or less on curved sections.
Note:Contact us in case of using the hangers where solvents such as cutting oil may wet them directly.
Collector arms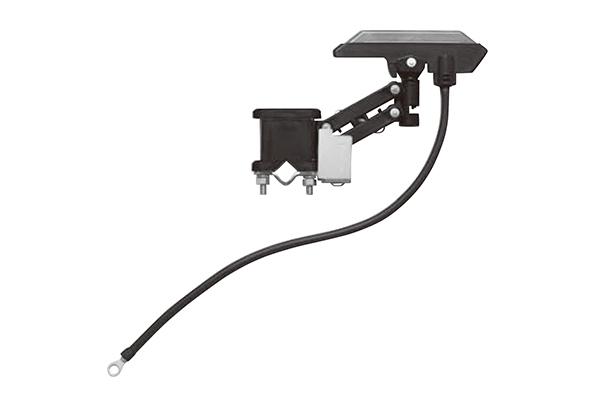 Attached to the moving equipment and used to supply power from the Tro-Reel HS unit to the equipment. Mount rod and mount plate types are available to fit mounting hardware.
The collector arms should be replaced when it wears down to the replacement indication line. Typical collector service life is approximately 20,000km.
Sheath cutter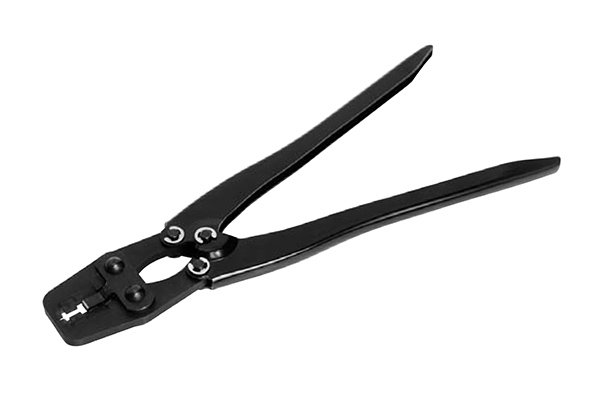 This labor-saving tool makes it possible to cut the insulating sheath of the Tro-Reel HS units with just one hand.
Note: UL standards do not apply.
Click here for details of products and installation.
Replacement Parts
Collector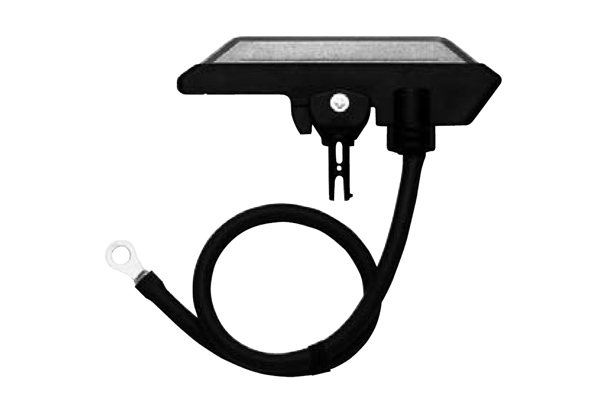 Note: UL standards do not apply.
Note: This collector is a replacement part for using collector arms which are of an earlier type than the collector arms listed on page 19 of this catalog.
Click here for details of products and installation.